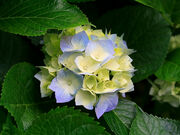 This is a page where members can post their ropeplay characters to join place a request on the talkpage. Make sure to post a description and personality of your character too!
Characters
Edit
Moonshine78999
Rainstar
Leader
Silvery-gray she-cat
Ice blue eyes
Loyal leader
Will do anything for her clan
Spottedstar78
Silverclaw
Silver and cream colored tabby
Green eyes
Smart
Loves to do good for others
Rainfacestar
Rainheart
Medicine Cat
Blue-gray she-cat
Icy blue eyes
Smart and Intelligent
Kind to others unless you snap at her 'cause she'll snap back
Rainfur123
Heatherstar
orange, and brown tabby she-cat
Leader of LightClan
Feirce Green eyes
Sneaky, and Thoughtful
Will be nice ,but in battle, will be fierce, but will never kill
~Fenheart~
Fenheart
light blue-gray she cat with white paws and a white muzzle
Deputy of DeepClan
Bright turquoise eyes
sweet, calm and kind
She is loving to her kits and mate, and swift and skilled in battle
Katie00909
Whiteblizzard
tom
blue eyes
white coat
loyal
will give life for his clan
Community content is available under
CC-BY-SA
unless otherwise noted.